Economic developer Garry Clark intersects workforce development, quality of life, fighting through fear
There is opportunity in fighting through fear says Garry Clark, Executive Director of the Greater Fremont Development Council in Fremont, Neb. He would know. Garry grew up in the Washington, D.C., projects where he witnessed drug addiction. When he had the opportunity to hop on a plane to Nebraska to accept a track scholarship, he took it. And with that leap, a ton of hard work and incredible talent, he became a national champion for Dana College. Garry talks about his journey and his deep love for rural places and Nebraska in his new book, Unlikely Viking and through this episode of our podcast.
More Topics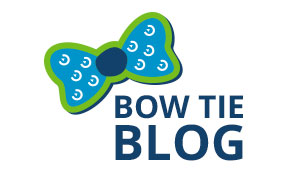 GFDC plans to donate to the newly created Fremont Area Flood Relief & Recovery Fund. Join us in supporting the families, businesses, and community in Dodge County and Fremont! https://www.facfoundation.org/floodreliefrecovery.htmlPosted by Greater Fremont Development Council on Friday, March 22, 2019
LINCOLN, Neb. – The State of Nebraska and the Federal Emergency Management Agency (FEMA) will open a Disaster Recovery Center at 7 a.m. on Wednesday, April 3 in Dodge County. Recovery specialists from FEMA and the U.S. Small Business Administration (SBA) at the center will provide information on available services...
Sign up today to meet and greet with your future employees! MCC Events Scheduled: South Omaha Campus, Manufacturing Meet and Greet is March 19th – 5-7 PM Click here for more information Register Here Applied Technology Center Meet and Greet is March 26th – 5-7 PM Click here for more information Register Here Fort Omaha Campus, Construction Mee...