Fremont's Multicultural Diversity and Inclusion Council Seeks to Make Fremont a Place Where Everyone Belongs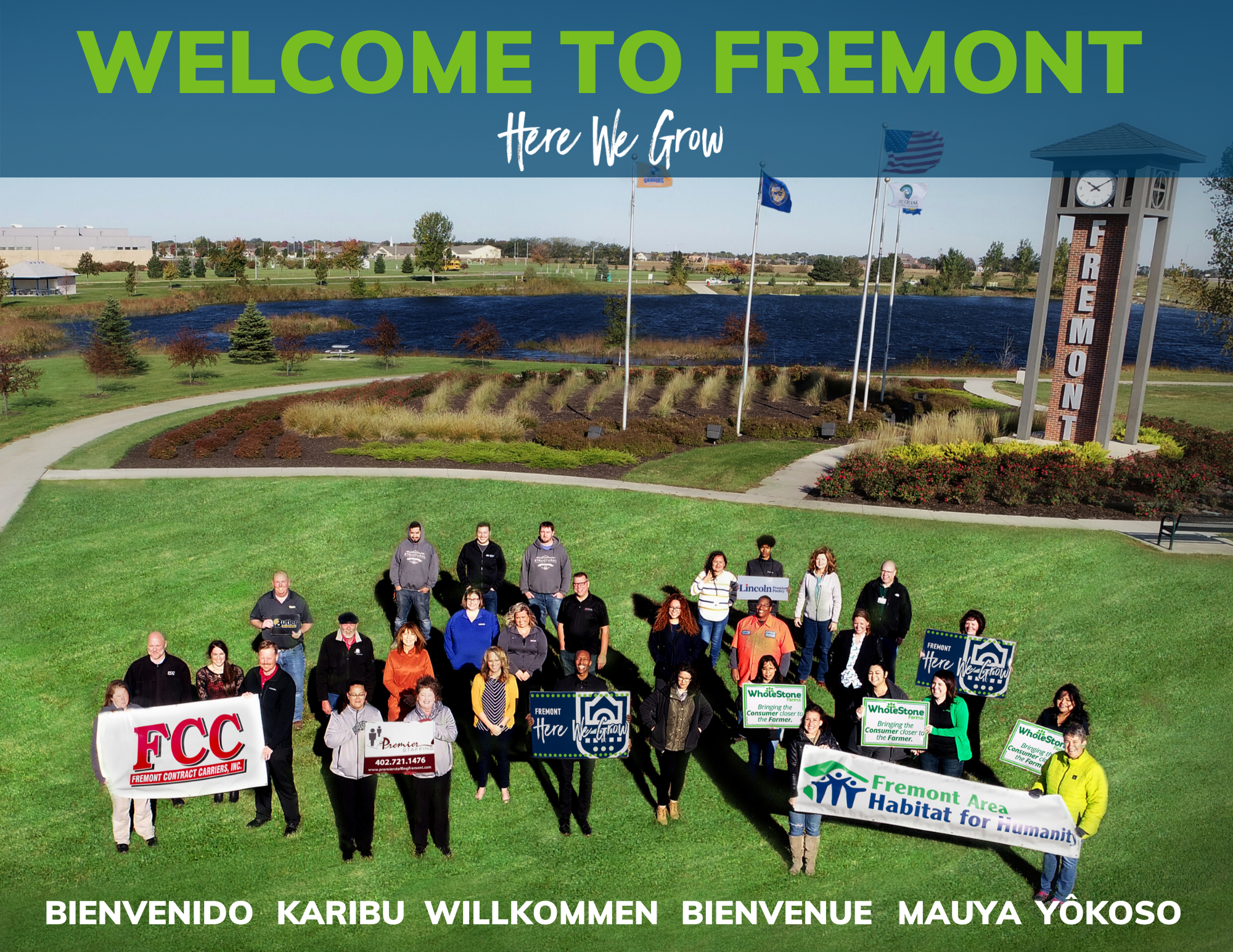 The Multicultural Diversity and Inclusion Council has officially launched in Fremont and with it a renewed momentum towards embracing the power of diversity to positively impact the community. "Multiculturalism makes for a richer quality of life. In addition, there are significant economic benefits to embracing diversity as a strength," said Garry Clark, President/CEO of the Greater Fremont Development Council (GFDC). Employers like WholeStone Farms echo these sentiments when saying, "We welcome diversity in our workplace and learn so much from each and every professional working in our building. We are able to thrive in a welcoming environment with employees who truly care about each other," said Nichole Owsley, External Affairs & Member Relations Manager for WholeStone Farms.
To further promote diversity and inclusion, GFDC and City of Fremont Mayor launched the Multicultural Diversity and Inclusion Council with the assistance of several community leaders including, Dr. Lawrence Chatters, Vice President of Student Affairs and Dean of Students at Midland University. As Chair of the Council, Dr. Chatters is providing leadership and helping to guide its work. His education and career has been focused on diversity, working with underserved populations, and championing the causes of marginalized people groups. In addition to having extensive experience in this area, Dr. Chatters sees the work of the Council as an extension of the work he is doing at the University. "The students here at Midland have an interest in overcoming this issue, working together and making progress so that we can move towards creating a world where inclusion is what they will be experiencing as they get older. Institutions of higher learning are always places where free-thought and civil discourse are encouraged, and students have hope that they can make an impact. They are seeing opportunities to get involved and are taking them."
Dr. Chatters was also interested in leading the Council because he sees this as a labor of love. "I have albinism and look different from others of my ethnicity, and also have a vision disability, so I cut across multiple aspects of diversity. This intersectionality helps me to have a deep understanding of the issues faced by people who feel that they don't belong. That is what we are trying to change – to make everyone in Fremont feel like they belong and that this is a place for them," he said.
Creating a community culture where everyone feels like they belong is not necessarily easy. It takes vision and a commitment from stakeholders across all areas. Fortunately, Fremont has that level of commitment. "Getting changemakers alongside the movement is very important. In Fremont, the Mayor and CEO of the economic development agency are involved, and they are providing budget dollars to make sure this happens. Fremont business leaders are also involved because, from an economic perspective, people understand that inclusion brings a boost. They can build their companies and businesses because they have access to a new group of customers and employees," said Dr. Chatters. As Nichole Owsley said, "We support the diversity initiative because it is at the core of our facility. When you walk through the doors of our Fremont facility you feel the comradery. We are diverse in not only our ethnicity here but age as well, we have folks that have worked at this very facility for over 40 years and others just joining the team this week. We are proud to be here in Fremont and excited to grow with the community."
To make the largest possible impact, additional influencers and community members will need to join alongside these leaders to support diversity and inclusion. Participating in multicultural events, attending seminars at Midland University and being willing to try new things are all ways to support inclusion. "When we are able and willing to work together we can be better. We can do better. We can support each other more when we pool our resources, ideals and cultural values. When we bring those things together we are powerful as a community. Inclusion is such an important value to hold up because everyone has some aspect of themselves that we see as a disadvantage or disability, and when someone makes us feel included despite these things we have a more beautiful world. We can work together to make everyone feel like they belong in the community. We want to make Fremont a place where people, despite their cultural background, feel like they belong," said Dr. Chatters.
Learn More
Those interested in learning more about the Multicultural Diversity and Inclusion Council are encouraged to contact Garry Clark or Stephanie Schurkamp for more information.