Splash, Skate, and Play: Fremont's Parks and Recreation Delights All Ages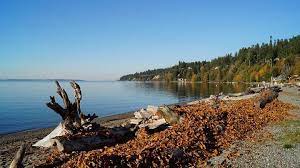 Fremont, Nebraska, a city with a solid commitment to its residents' well-being and leisure activities, is home to a vibrant Parks and Recreation Department that is pivotal in enhancing the community's quality of life. With a mission to provide top-notch leisure services and facilities while preserving the environment, the department strives to create a harmonious balance between recreation and nature.
Nicholas Hansen, Director, Parks and Recreation Department of Fremont sheds light on the department's initiatives and contributions to the city. He stated, "The Parks & Recreation Department has plenty of amenities and is continually looking to add more facilities to help increase the overall economic impact for the City of Fremont. By offering a wide range of recreational opportunities, we attract visitors and tourists to our city, contributing to local businesses and driving economic growth."
Programs for all ages
Hansen said the department has developed significant initiatives and programs for all ages. "Our department has implemented some great programs that cater to all ages," he said. "We've recently upgraded our website and software, allowing residents and non-residents to rent facilities or easily sign up for programs online. Moreover, we've introduced keyless entry into Christensen Field Arena, streamlining user access and making it more convenient to use our venues. These initiatives have modernized our operations and improved accessibility, leading to a more positive experience for the community."
Vast Parkland and Dog Runs
Fremont boasts over 400 acres of parkland, offering its citizens and visitors many recreational opportunities. Among the notable facilities are two dog runs. Clemmons Dog Run, situated at the east end of Clemmons Park, provides an open space where dogs can freely romp and play. On the other hand, Dog Park West caters to small and large dogs, ensuring that all furry friends have a safe and enjoyable space to socialize and exercise.
Thriving Skate Park
The Fremont Parks and Recreation Department maintains the skate park in Miller Park, catering to skateboarders of all levels. Spanning a significant 100' x 100' concrete slab, the park features a variety of elements such as quarter pipes, half pipes, grinding rails, and trick boxes. This skate park is a testament to the city's dedication to providing inclusive recreational opportunities for youth and skateboarding enthusiasts.
Winter Fun: Sledding at Clemmons Park
When winter blankets Fremont in snow, sledding becomes a beloved pastime for residents of all ages. Clemmons Park has become a prime destination for sledding fun due to its recent renovations to the sled hill. Moreover, the Fremont Parks and Recreation Department's ability to produce artificial snow using a snow gun ensures that sledding enthusiasts can enjoy the hill even when natural snowfall is scarce. This further adds to the allure of Clemmons Park as a go-to location for winter recreation.
Aquatics: Making a Splash
In the summers, the Fremont Parks and Recreation Department comes to the rescue with various aquatic options. The department oversees the daily operations of Splash Station, Ronin Pool, and Splash Pads at multiple parks, providing a refreshing respite for families and individuals seeking relief from the heat. These aquatic facilities cater to many visitors, fostering a sense of community and leisurely enjoyment.
Economic Impact and Collaboration
According to Hansen, the department seeks ways to collaborate with local businesses and organizations to promote tourism and attract visitors to Fremont. Hansen says, "A notable example is our tourism grant, which is currently in the works to develop new trails and playgrounds in our natural wooded areas near the scenic Platte River. By expanding our bike/walk trails, we aim to make it easier for visitors to explore and enjoy the beauty of Fremont's outdoor spaces. Additionally, we organize events like the upcoming Zombie run/walk in Hormel Park, which provides unique and exciting experiences for visitors and further contributes to tourism in our park system."
Fremont is a city that values the well-being and enjoyment of its citizens. Thanks to the dedication and vision of the Parks and Recreation Department, the city's residents have access to a diverse range of recreational opportunities, from dog runs and skate parks to sledding hills and aquatics. Moreover, through collaborations and initiatives, Fremont's park system continues to evolve, making it an attractive destination for tourists and promoting economic growth for the city. As the department continues to enrich the lives of its community members, Fremont remains a welcoming and vibrant city for all to enjoy. Explore the city's array of parks and facilities here.