Gov. Ricketts, State Chamber to Celebrate Manufacturing Month in Nebraska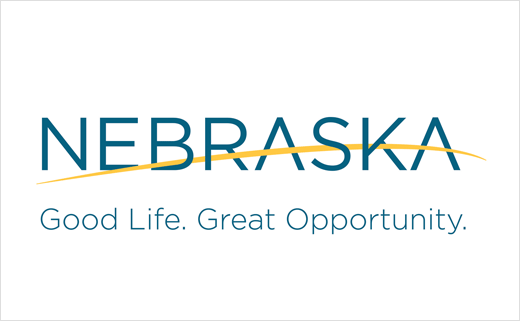 LINCOLN – Governor Pete Ricketts proclaimed October as "Manufacturing Month" and announced a statewide tour in celebration of Nebraska's second largest industry. At the ceremony, Governor Ricketts was joined by Department of Economic Development Director Courtney Dentlinger, the Nebraska Chamber of Commerce, and the Nebraska Manufacturing Advisory Council.
"Nebraska is a state known for growing things and making things," said Governor Ricketts. "Throughout the month we'll be celebrating our manufacturers who are making world-class equipment and growing great job opportunities across our state. There are 97,000 Nebraskans employed in our manufacturing industry. Whether it's assembling cargo doors for Kawasaki's first American aerospace division in Lincoln, welding livestock headgates at Pearson's in Thedford, or constructing center pivot irrigation equipment at Valmont in McCook, Nebraska's manufacturers contribute $13 billion annually towards growing our state."
"Exposing young people to careers in our state's second largest industry is essential in order to recruit new talent into Nebraska's workforce," said Director Dentlinger. "Manufacturing Month allows students a first-hand opportunity to learn more about what makes our manufacturing businesses successful, such as new technology, growing investment opportunities, and most importantly, the skilled workers and leaders fueling this industry. It's also an important first step in facilitating relationships between students, businesses and educators, which continues to be a top priority among our team at DED."
More Topics
  FREMONT, NE - OCTOBER 6, 2017  Rosenbauer Aerials opened their doors to students from the Fremont High School's Welding Academy and Machine Tool programs.  Their instructor, Keith Cunnings is the Skilled and Technical Sciences Department Chair and SkillsUSA Advisor.  Rosenbauer Aerials utilizes design, welding and machining skills all...
  The Greater Fremont Development Council (GFDC), an active partner in the Greater Omaha Chamber Economic Development Partnership, has appointed Garry Clark as its next executive director. He will be responsible for the promotion of economic development activities in Greater Fremont beginning September 18, 2017. Read More
Fremont Health and Midland University Partner to Create Simulation Lab Fremont, NE - July 31, 2017: Fremont Health and Midland University have announced plans for a state-of-the-art Simulation Laboratory, which will provide hands-on learning for nursing students, Fremont Health staff, and healthcare professionals throughout the area. Located at Fremont...