Ever wonder what Opportunity Zones are? Fremont has two of them. Learn more here.
7 Aug 2018
Program News, Business Resources
The new federal Opportunity Zones program is one of the most substantial pieces of legislation targeting community revitalization and economic development in America's lowest income communities today. However, the program is still in its infancy, leaving state and local governments, foundations, advocates, and private sector professionals with many questions about its implementation and operation across America's 55 territories and states.
This LINK will take you to a recorded webinar addressing the Opportunity Zones program's economic context and incentives, as well as policies and practices needed by stakeholders to achieve equitable development outcomes.
For your convenience important links on this topic are below:
More Topics
Technology is Cool! Check out this vimeo of the Gallery 23 East site! This is one of several housing developments in the Fremont area. Contact GFDC if you want to be connected to this development or others. Ask for Garry Clark, 402.753.8126. Vimeo of Gallery 23 East, LLC, Development For information on th...
Greater Fremont Development Council is taking Developer Applications for the Dodge County Investment Fund. First round deadline for submitting a developer loan application is August 15, 2018. The Greater Fremont Development Council is pleased to announce that the Dodge County Investment Fund (DCIF) " Loan Application" is now available for developer'...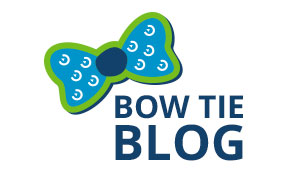 Bow Tie Blog Live Posted by Greater Fremont Development Council on Friday, July 13, 2018 (function(d, s, id) { var js, fjs = d.getElementsByTagName(s)[0]; if (d.getElementById(id)) return; js = d.createElement(s); js.id = id; js.src = 'https://connect.facebook.net/en_US/sdk.js#xfbml=1&version=v3.0'; fjs.parentNode.insertBefore(js, fjs); }(document, 'script', 'facebook-jssdk'));