Infinite 8 Institute: The Drone School Announces Opening in Fremont
26 Sep 2018
Community News
The Infinite 8 Institute: The Drone School invites you to attend a press conference to announce their commitment to Fremont. Infinite 8 Institute (I8I) will open its doors at 544 Main Street in downtown Fremont, focusing on Commercial Drone Piloting, Commercial Drone Software Development, Artificial Intelligence, and Autonomous Vehicles. Students will be exposed to leading edge technology that can be used across many sectors.
The Press Conference is scheduled for 3:00 p.m. on Friday, September 28 at 544 Main Street. All media outlets and the public are invited to attend.
More Topics
Since 2011, Facebook has invested more than $1 billion in training, technology, tools, support and research to help people and small businesses alike. In the US, this includes training more than 60,000 small businesses in person and more than one million small businesses online. And, we recently created a digita...
With businesses expanding, there is an increased need for workforce housing in Dodge County. According to a recent housing study, that number could be as high as 1,500 units. To say that the community of Fremont and Dodge County is determined to address this issue would be an understatement. Wit...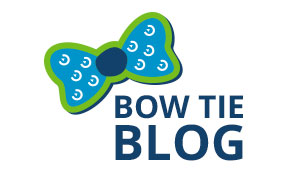 Bow Tie Blog Posted by Greater Fremont Development Council on Friday, August 24, 2018 (function(d, s, id) { var js, fjs = d.getElementsByTagName(s)[0]; if (d.getElementById(id)) return; js = d.createElement(s); js.id = id; js.src = 'https://connect.facebook.net/en_US/sdk.js#xfbml=1&version=v3.1'; fjs.parentNode.insertBefore(js, fjs); }(document, 'script', 'facebook-jssdk'));