FPS Announces Preschools being Added to Two Elementary Schools
The Fremont Public Schools Board of Education approved a plan to add preschool classes to the Howard and Clarmar Elementary School buildings next year.
Prior to the approval, which came unanimously during Monday night's monthly Board of Education meeting, Howard and Clarmar were the only two elementary school buildings in the district without any preschool or early childhood offerings, according to FPS Director of Student Services and Business Affairs Brad Dahl.
During the past few years, the district has been moving away from its "center-based program" of predominantly housing its early childhood program at the Davenport School, as it has moved preschool classes into the elementary school buildings. Several years ago, the Nebraska Department of Education asked the district to "be more inclusive" with its early childhood program, which was originally designed to focus on children with verified disabilities.
More Topics
Eliza Ferzely and Tim McCormick have been chosen to serve on the Greater Fremont Development Council (GFDC) board. Ms. Ferzely is the Vice President of Enrollment Management and Marketing for Midland University and Mr. McCormick is the President/CEO of Fremont Contract Carriers. They have demonstrated a long-standing commitment to th...
There's a new coffee shop coming to Fremont this fall. While the new beverage stop plans to sell all of the usual coffee shop fare, the people it serves and those developing new business are less-than typical. The coffee shop, to be known as Deja Brew, will not only serve students a...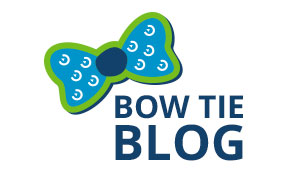 One minute! #GFDCBowtieBlog Posted by Greater Fremont Development Council on Monday, February 12, 2018 (function(d, s, id) { var js, fjs = d.getElementsByTagName(s)[0]; if (d.getElementById(id)) return; js = d.createElement(s); js.id = id; js.src = 'https://connect.facebook.net/en_US/sdk.js#xfbml=1&version=v2.12'; fjs.parentNode.insertBefore(js, fjs); }(document, 'script', 'facebook-jssdk'));