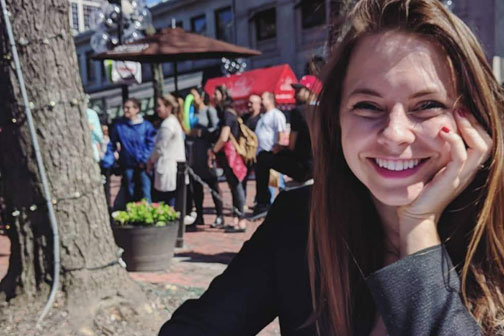 Megan Skiles
Executive Director
Department: Economic Development
Megan Skiles is an economic development professional with 5 years' experience serving the Greater Omaha region. Her work with the Omaha Chamber's Economic Development Partnership has given her a strong base in site development and business attraction, from existing industry expansions to project work for new-to-market operations. She developed and managed the Business Retention & Expansion and Domestic & International Attraction strategies and has served as grantee for Omaha's Foreign Trade Zone. Megan enjoys working with industry and advisory committees and has led the Partnership's Agribusiness and Advanced Manufacturing councils and helped to launch the region's Medtech Target Advisory Group. "I love watching two companies that would normally be competing for customers or talent, sit down together to collectively find ways to improve their community and their individual odds of success. I love when I can contribute by being that bridge, giving industry that platform." Megan is eager to get to know the Greater Fremont and apply her experience to drive sustainable growth in the community.
Originally from McCook NE, Megan graduated from the University of Nebraska-Omaha with a degree in International Relations, concentrating in policy and international business, and obtained a minor in Art History.
When taking a break from work Megan spends time with her husband, Justin, and their two dogs. Throughout the year, they can be found working on home-improvement projects, trying new restaurants and recipes, spending time outdoors, or catching a theatre performance.